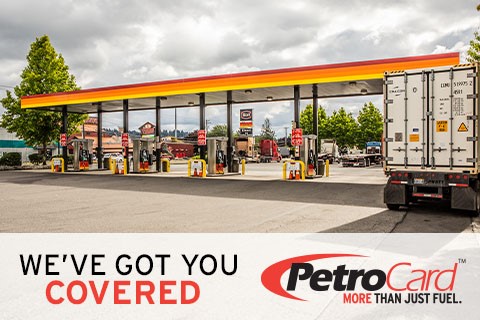 PetroCard, Inc.


Company Spotlight
Fuel Cards – PetroCard owns and operates over 95 Pacific Pride and CFN cardlock stations throughout Washington and Oregon. Cardlocks are unattended and completely automated fueling stations that are closed to the public and specially designed for large commercial vehicles. We also offer nationwide coverage through WEX and Fuelman.
On-Site Mobile Fueling – Our mobile fueling service drivers deliver diesel and DEF directly into customers' vehicles and equipment, as well as gasoline into tanks, during off-use hours. Delivery is available 24 hours a day, 7 days a week.
Bulk Fuel – We provide unbranded bulk fuel delivery throughout the Northwest through open bids, guaranteed contracts, and direct sales.
Marine Fueling – We operate two marine fueling docks located at the Westport Marina and the Port Angeles Boat Haven. We service pleasure crafts, yachts, and commercial ships. Our team also provides over-the-water fueling services throughout the Northwest.
Lubricants – PetroCard offers premium automotive, commercial, and industrial lubricant programs. Our expert lubricant specialists are here to help lower your lubricant related costs, reduce downtime, and extend the life of your equipment.
To Top